Marriage Retreat 2019
March 7-9
We would like to invite you to our annual Marriage Retreat! This year we will be traveling to Chattanooga, TN and staying at the Holiday Inn and Suites. This is within walking distance to many of the downtown Chattanooga attractions. We have changed our session schedule this year so that you can have all Friday afternoon to spend time with your spouse. This new schedule will allow all of us to RELAX with our spouse during free time and RECHARGE our marriages during the sessions. We are excited to be able to host the Capaci's this year as our guest speakers.

To reserve your spot, you can sign up and drop your $100 deposit in the offering plate at church or register and pay online.
We are looking forward to a great retreat!
Speakers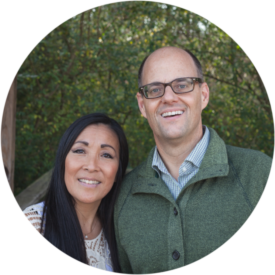 Pastor Eric Capaci and his wife, Carolann, will be our guest speakers for this year's Marriage Retreat. Eric is the founding and lead pastor of Gospel Light Baptist Church in Hot Springs, AR. Out of that ministry, he also started Gospel Light Christian School and Champion Christian College, and he is also the author of eight books.
Eric and Carolann have been married for 25 years and have five children. As they have opportunity, they travel all over the U.S. speaking at marriage retreats and conferences and have a passion for strong biblical marriages.